WHITE TEA-Relaxing, sweet dreams are always accompanied.
The production of white tea is divided into two processes: withering and drying. In fact, the key point of the white tea production process is withering. Tea farmers divide withering into indoor natural withering, compound withering and heating withering. We usually choose how to wither according to climate changes. In spring and autumn on a sunny day or summer when it is not sultry and sunny, we will adopt indoor withering or double withering. Its characteristic is that when we remove the stems, slices, wax leaves, red sheets and dark sheets, we bake them with a slow fire until they are dry enough, and then pack them while they are hot. The characteristic of the preparation method of this white tea is that it does not destroy the activity of enzymes and does not promote oxidation. It can maintain the appearance of the fragrance and the freshness of the soup.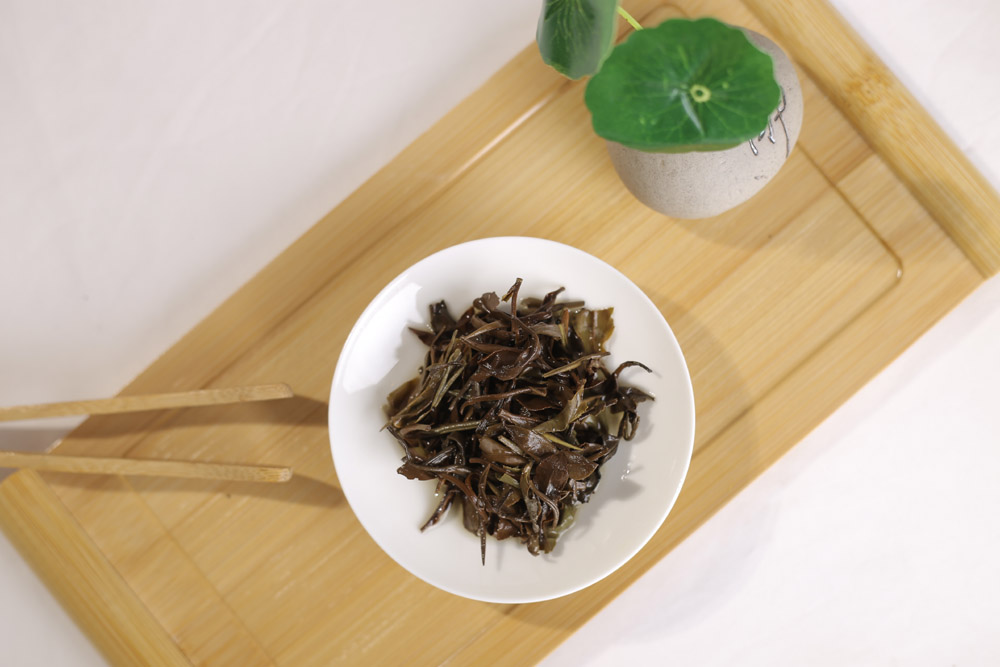 Pick young leaves with one bud and two leaves, Carefully selected
Color:Silver white and shiny
Appearance: Bud fat and strong, Straight as a needle
Characteristic: The leaves are covered with pekoe, bud heart is silver,leaves evenly distributed.
White tea is a special type of tea that is different from the other five teas, such as green tea and black tea. It is not fried or kneaded or fermented. It is simply withered and dried, so it has the fresh fragrance of green tea, but it can be stored at room temperature(best at 4℃—25℃). There is space for post-fermentation. The longer it stored, the greater medicinal value it contains. The darker the color, more mellow the taste of the tea soup!