Hunan Xiangfeng Tea Industry Co., Ltd has more than 20,000 hectares of tea bases, which are mainly distributed in Hunan Province (Changsha, Liuyang, Miluo, Pingjiang, Zhangjiajie, Xiangxi, Huaihua, Changde, Yiyang, etc.), Duyun in Guizhou Province, Yichang in Hubei, Leshan in Sichuan and other regions.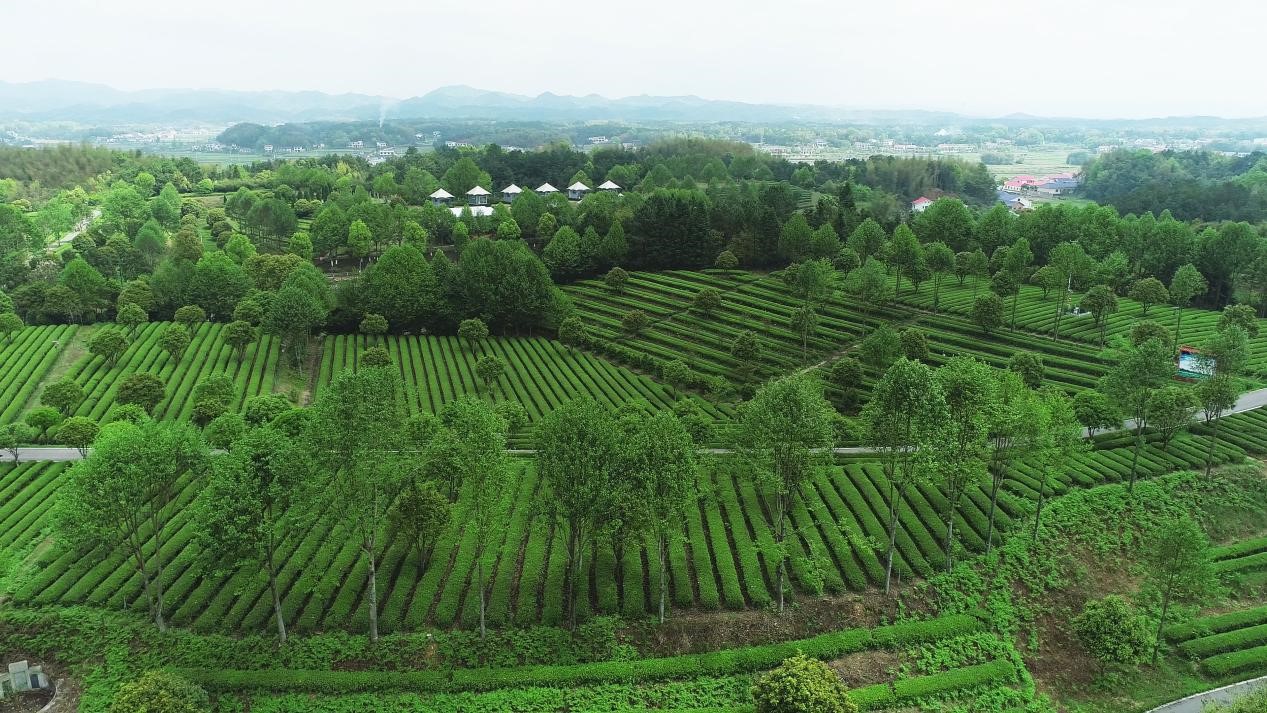 (Xiangfeng Feiyue Base)
The company's core tea garden, Feiyue Base, covers an area of 260 hectares. It is an organic tea demonstration base jointly established by the Institute of Subtropical Agroecology, Chinese Academy of Sciences, Hunan Tea Research Institute and Hunan Agricultural University, and is also a national-level tea standardization demonstration base.
The tea base area has a mild climate and an excellent ecological environment. It adopts measures such as mulching and interplanting to simulate the mountain climate, optimize the regional ecological environment, and improve the biodiversity of the base. At the same time, soil monitoring, soil testing and fertilization, water-saving sprinkler irrigation, biological pest control, Advanced technologies such as physical pest control ensure the high yield and high quality of fresh leaves, creating good economic benefits for the enterprise and increasing the income of farmers around the base.
The Premium green tea produced by the company mainly includes two series "Serving the People" and "Xiangbo Green/Hunan Wave Green", which featured high aroma, good taste and beautiful colour, and has won many domestic and international awards. Except for Premium ones, we also produce bulk green tea both conventional and organic, including Chunmee and Gunpowder, to satisfy various requirements.