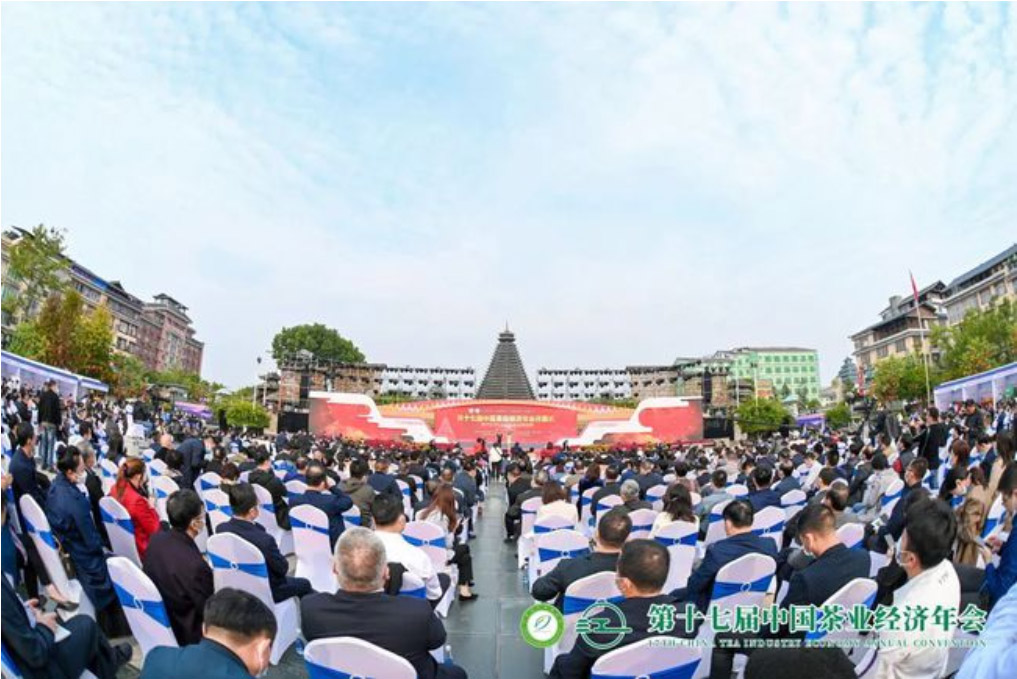 On September 30, 2021, the China Tea Circulation Association announced the list of the first batch of tea-making craftsmen. Cheng Xiao, vice president of XIANGFENG Tea Group Co., Ltd.(XIANGFENG hereafter),who is in charge of XIANGFENG's tea making and quality control,was named National Tea Craftsman, become the only person who received this honor in tea-making in Hunan Province.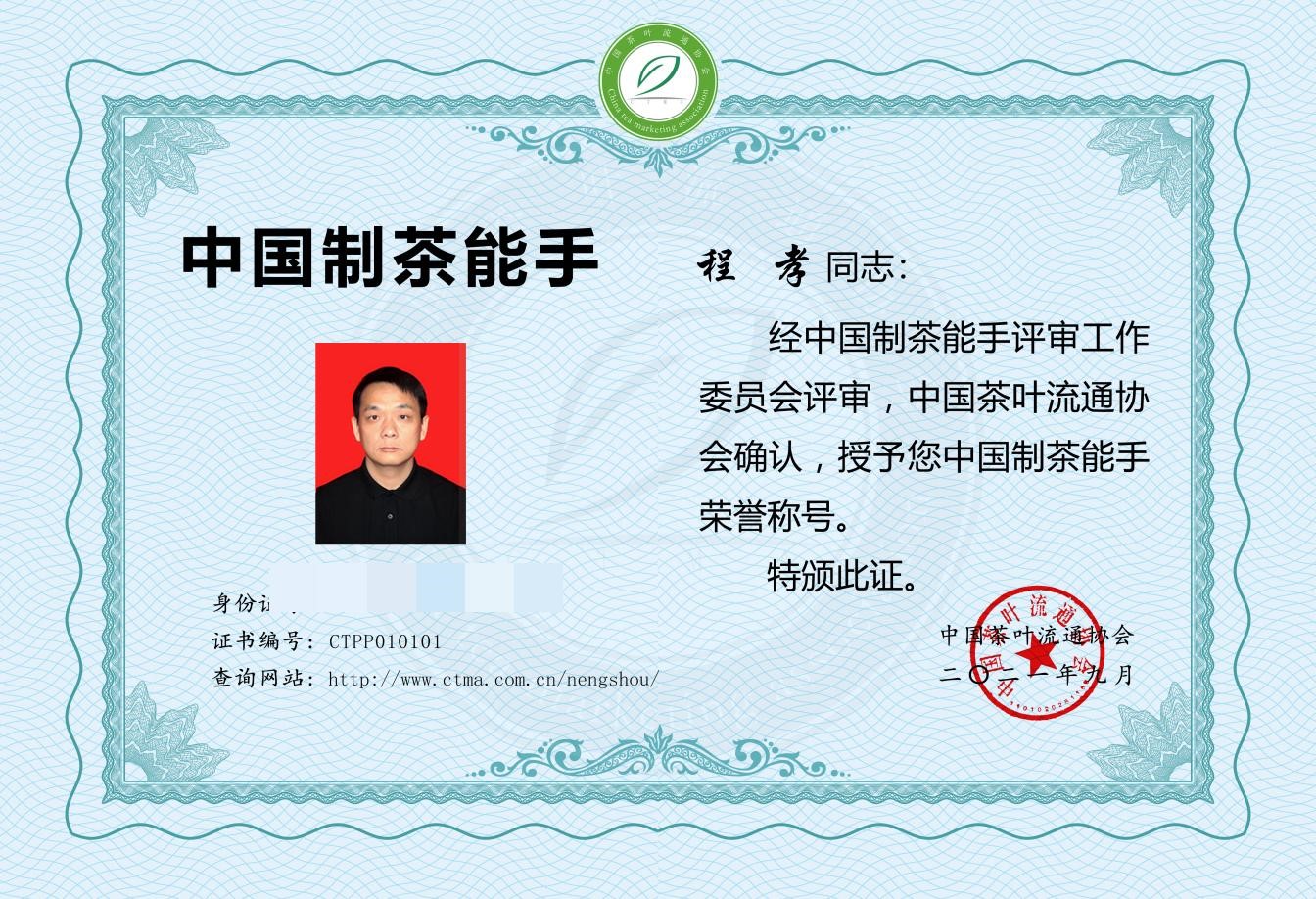 Cheng Xiao,a young tea maker but with almost 20 years experience of tea-making,inherits memories with his fingertips, leads innovation with wisdom, adheres to the spirit of craftsmanship, and strives for excellence in tea-making skills, just to practice "XIANGFENG produces good tea and serves the people".

A tea man who strives for excellence

The beauty of tea comes from the gift of heaven and earth, and also from the heart of the craftsman.

"Good tea is planted and grown, good tea is processed, and good tea is tasted. As a tea company, as a tea craftsman, making good tea is the most basic duty. So what is good? That It is market recognition and consumer acceptance." Cheng Xiao said.

Times are changing, consumption is changing, and demands are changing, but what remains unchanged are these ingenious tea makers.


"When we make tea, we must not only continue the tradition, but also boldly innovate." Not change means inheritance and continuation; Change means innovation and development. The charm of Chinese tea lies in the perfect unity of continue and innovate. Because of the constant, Chinese tea has a long history and rich and colorful humanities. Because of the changes, there are splendid and colorful tea types such as "green tea, black tea, white tea, dark tea, yellow tea, green tea", and there are tea products that compete with each other all over the country and have their own merits.

Under his efforts and leadership, XIANGFENG Tea Group has independently formulated more than 10 corporate and local standards for green tea, black tea, dark tea, white tea, substitute tea, etc., and obtained 40 titles including "a production method for autumn green tea". A number of patents and scientific and technological achievements. XIANGFENG Green Tea won the Hunan Provincial Product Innovation Award in 2017 and the Changsha Mayor Quality Award in 2021.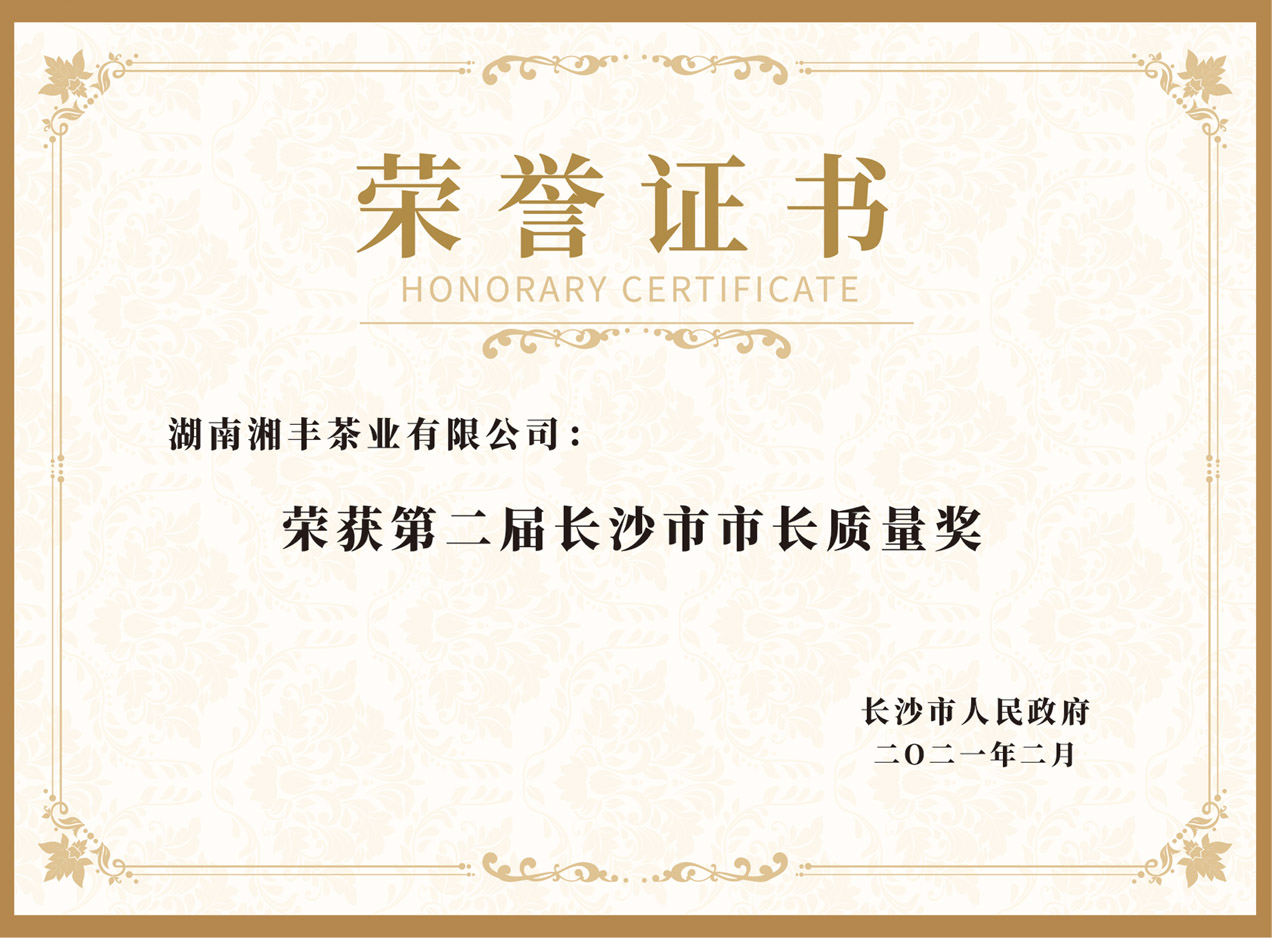 Because of its ingenuity, XIANGFENG tea has more flavor.

An elegant and easy-going gentleman

Wu Juenong, a contemporary tea saint, said, "Tea is like a gentleman, mellow and fragrant and indifferent, and it is worth being proud of as a tea person."

Perhaps it is the nature of this, or it may be the edification of tea for many years, Cheng Xiao has won the essence of the Chinese tea ceremony "cheap, beauty, harmony, respect", like tea indifferent, like tea warm.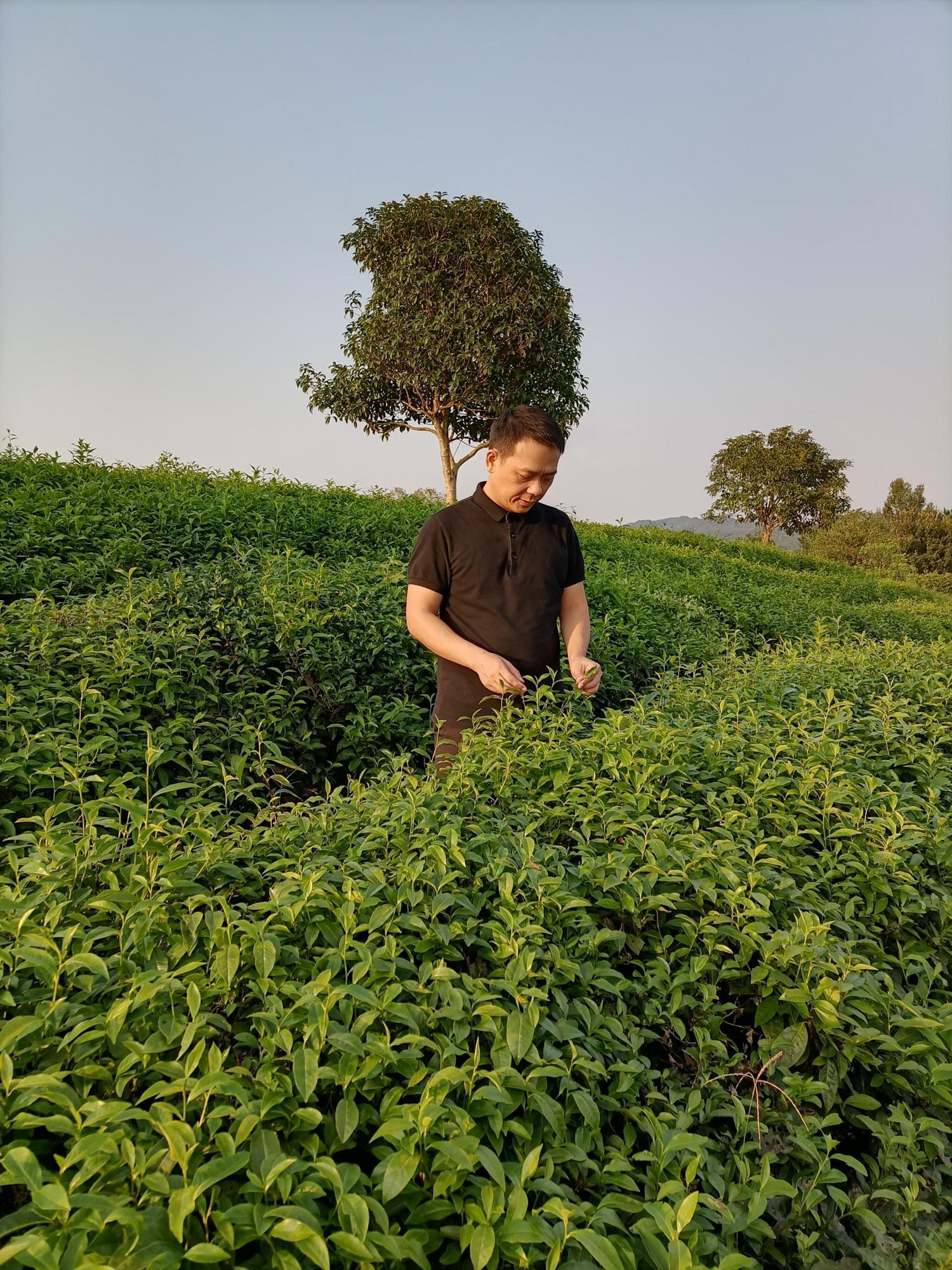 The company purchases tens of millions of famous green tea every year, and there has never been an economic problem, and basically no quality problems and business disputes.

"When dealing with suppliers, we must be open-minded, adhere to the principles that our company should have, and consider issues from the other side's standpoint. The basis of cooperation is win-win. Only mutual benefit and complementation can last for a long time." Cheng Xiao said .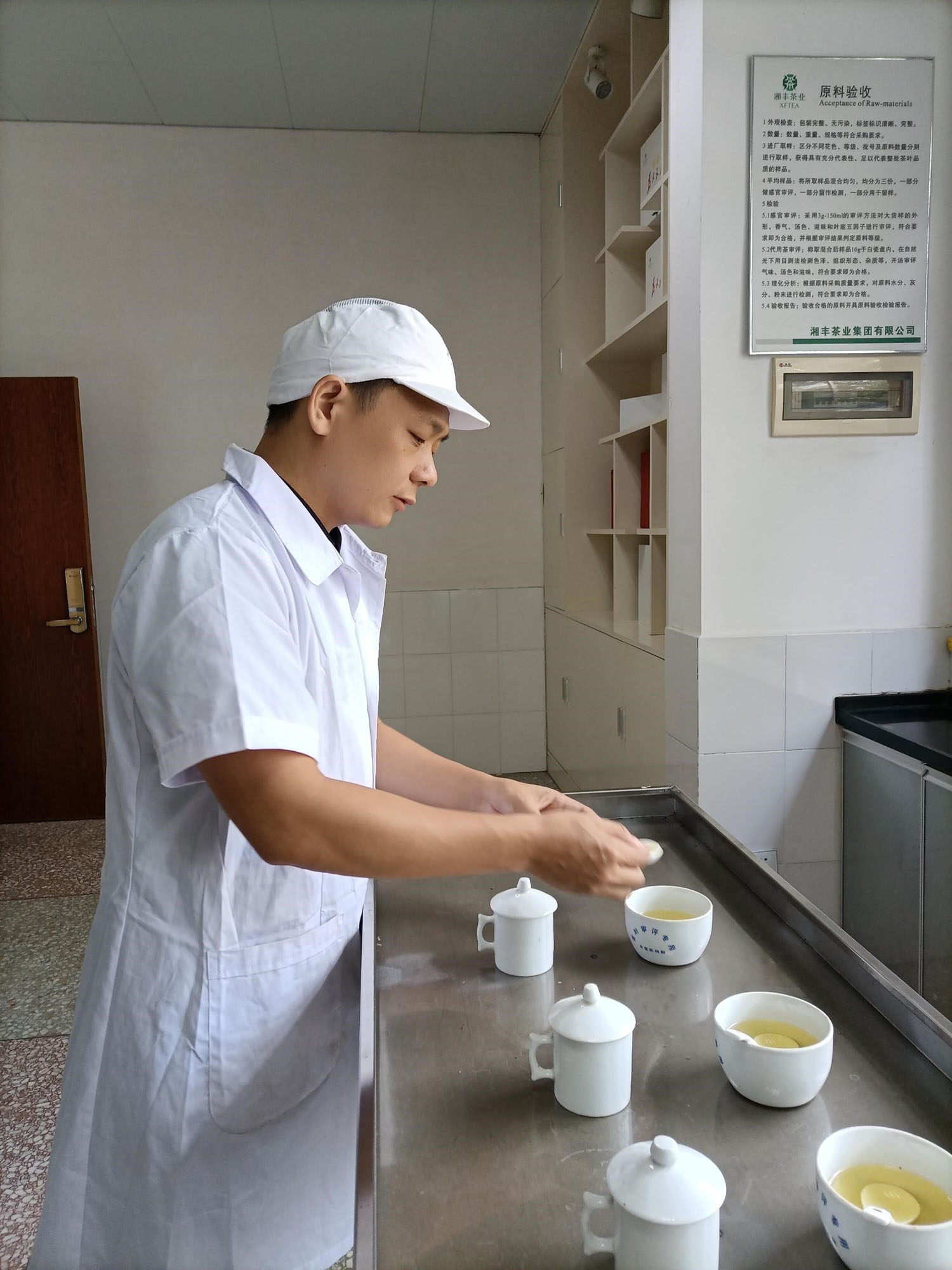 Quality is the lifeline of an enterprise, and the quality technology department is also the core department of the company. While constantly improving himself, Cheng Xiao also pays great attention to improving the level of his colleagues in the department. Under his leadership, Xie Jiaomei, Wang Hui, and Zhang Pengcheng successively won the "Top 100 Excellent Craftsmen of Changsha County Rural Craftsmen".

A modest gentleman, gentle as jade.

A gentleman is like tea, which benefits the body, mind, friends, and affairs.

A progressive professional

Joined XIANGFENG in 2008, from the manager of the quality control department to the technical director, and then to the vice president of the group, Cheng Xiao took one step at a time and took every step down-to-earth. His career is an upward straight line.

Since 2008, it is also the process of XIANGFENG Group's accumulation, emerging from countless peers, and growing into a national key leading enterprise in agricultural industrialization.


He is a model of XIANGFENG Group growing together with the company.
Doing business is the same as making tea. As long as we "work hard, work hard, and use love", we can reap the benefits of every effort.
"Since I have chosen this platform, I will grow seriously. Even if I can't grow into a towering tree, I will still have a flower that is pleasing to the eye."
Along the way, Cheng Xiao has also received heavy honors in his life: in 2013, he was hired by Hunan Agricultural University as an off-campus instructor for the master's degree in agricultural extension; Craftsman·Ingenuity·Chinese Dream" innovation master, top 50 star employees; in 2020, he will serve as the 12th executive director of the Hunan Tea Society. The scientific and technological projects participated in won one second prize and one third prize of Hunan Province Science and Technology Progress Award, and one third prize of Changsha Science and Technology Progress Award.




Taking every piece of tea seriously means taking yourself , your work and the world seriously.

"For tea, we should not only treat it as a piece of "tea" and make products with all our strength; we should also regard it as a "tea industry" and make a career with hard work."

"Ingenuity" represents the temperament of an enterprise and a personal pursuit. The ultimate spirit of ingenuity, leaning over the road, bending over the bridge, firm, pragmatic, and diligent, surpassing the ordinary, and achieving dreams.

Cheng Xiao did this, and every XIANGFENG person should do the same.