Recently, the Ministry of Agriculture and Rural Affairs announced the list of recognized high-quality development bases for agricultural international trade in 2022. After provincial recommendation, expert review by the Ministry of Agriculture and Rural Affairs, on-site review, comprehensive evaluation and publicity, Changsha County Xiangfeng Tea Industry Group is listed as the Hunan Provincial Tea Industry The only production, processing and trade complex private enterprise recognized as "National High-quality Development Base of International Agricultural Trade".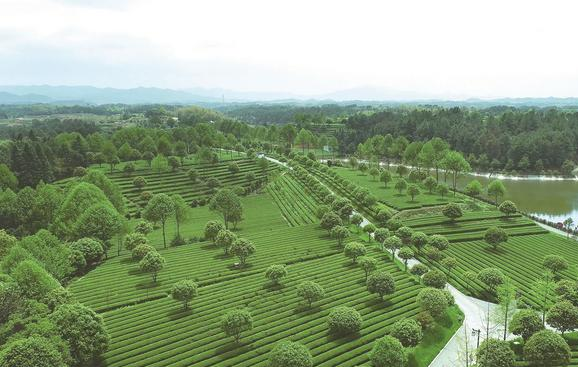 Xiangfeng Tea Industry Group is located in Jinjing Town, Changsha County. As a complex international trade base for production, processing and trade, Xiangfeng Tea Industry Group has always adhered to the five elements of "quality", "standard", "brand", "innovation" and "communication" in its development. The backbone of the base. In terms of production facilities, the company adheres to "scientific and technological innovation" as the leading factor, and conducts in-depth research in the field of intelligence. It has independently developed the world's first fully automatic standardized roasted green tea production line, and through independent improvement, it has realized red, green, black and white. Four teas and red, green, and white three teas are produced in parallel, which efficiently increases production capacity
Moreover, Xiangfeng Tea Industry promotes rural revitalization and targeted poverty alleviation through industrial development, further optimizing interest connection mechanisms such as "village enterprise co construction", "company+base+cooperative+large household", and driving the development of local transportation industry, catering service industry, rural specialty small food and other industries through industrial development, thus achieving regional wide interaction, To achieve a "win-win situation" of "enterprise development and improvement, collective economic growth, and continuous increase in farmers' income", to achieve the same frequency resonance of agricultural efficiency, farmers' income, and rural beauty, to strengthen one enterprise and enrich local people.